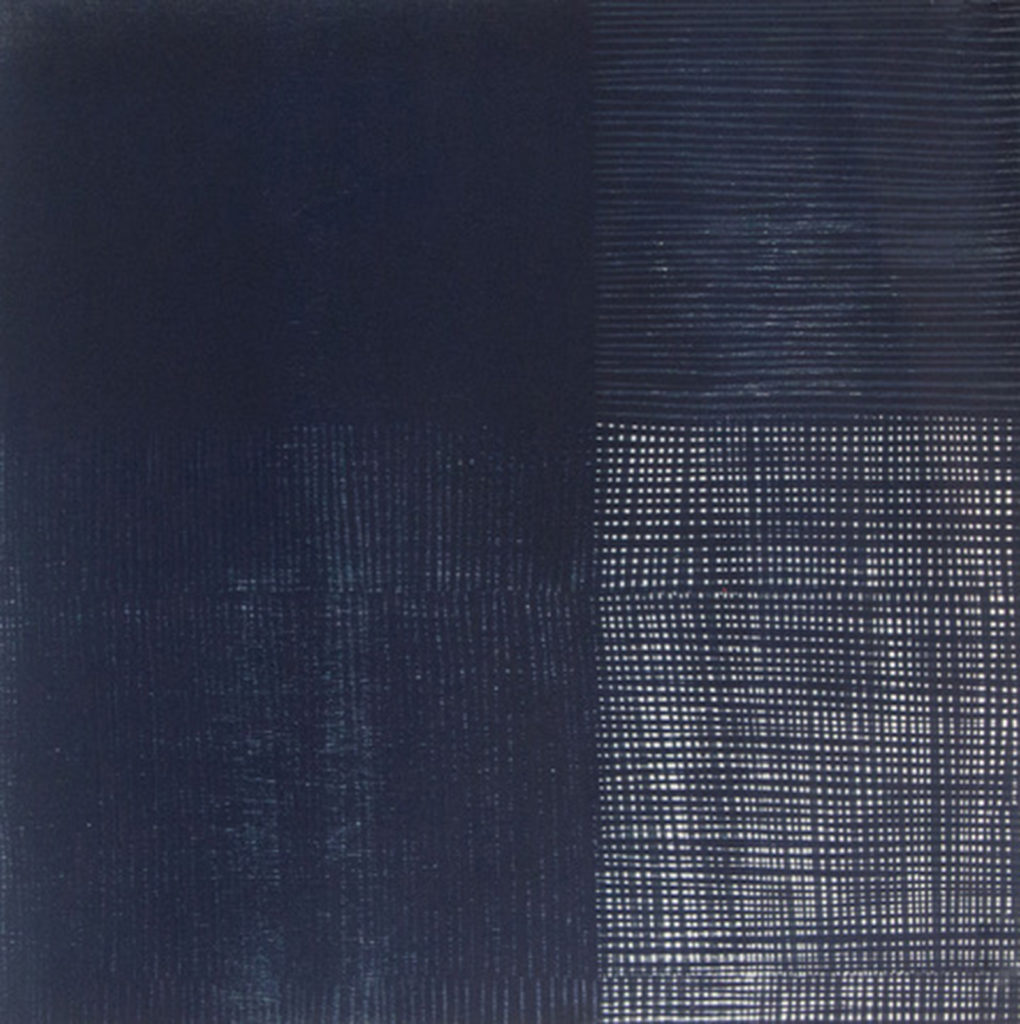 Grid Block Space
2017
Woodblock print
56 x 56 cm. Framed
Edition of 5
€420 Framed
About the Artist
Ann Kavanagh artist and printmaker, graduated in 2004 from IADT Dun Laoghaire with a first-class honours degree, receiving a Graphic Studio Dublin Graduate Award and is now a member of the Black Church Print Studio, Dublin. In 2016 and 2018 she was selected to participated at Mi-Lab Residency, Lake Kawaguchi, Japan. In 2017 Ann attended an advanced etching program at Crown Point Press, San Francisco, USA.
Her work brings together the aesthetic of structural man-made forms, resulting in a combination of photography, etching and woodblock prints that carry a fragility and calmness. Concepts and ideas begin from drawings and photographic images, she abstracts certain elements to create a visual interpretation of her urban and rural surroundings. The pieces that she has selected for this submission are abstract and her printing process is a response to the materials themselves, erasing lines to create lines, mark making on copper and aluminium plates plus the accidental scratches that I choose to leave, editing until a composition begins to emerge. Each print is developed in conjunction with one another as are her photographic images.
She works instinctively and as her urban surroundings become more intense, her emotive response to this is created by layers and depth of colour, contrast and textures.