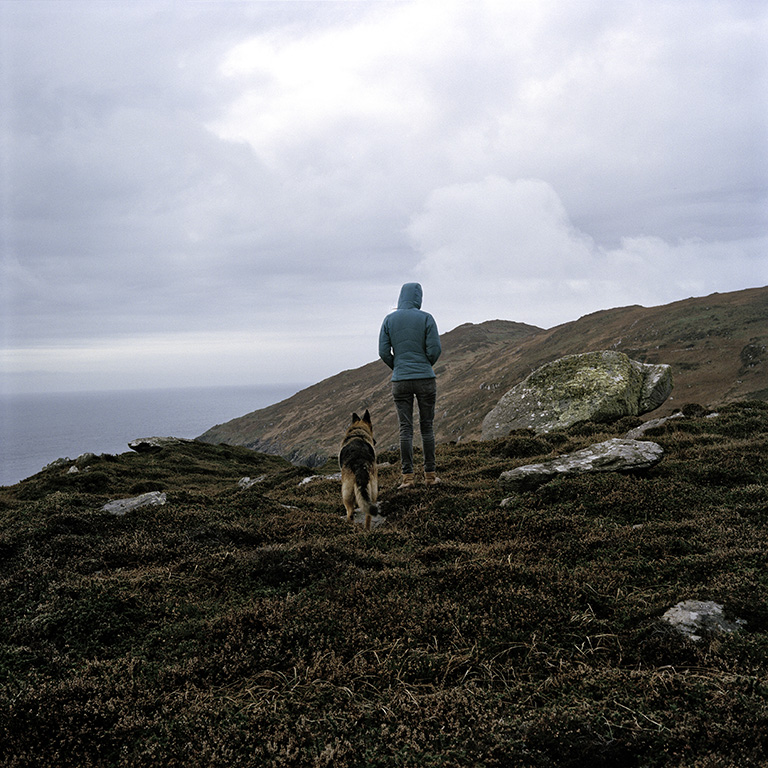 Vanessa & Saoirse, Sherkin, Co. Cork
2017
Photography/Archival pigment print
38 x 38 cm. Framed
Edition of 5
€350 Framed
Emma McGuire's new body of work focuses on Sherkin Island, Co. Cork, a small island of approximately 90 or so inhabitants. Over two years ago, one of her closest friends decided to move to this island and try a different way of life.
While it's easy to invoke romantic notions when living or looking at such a place, this is simplifying the reality of living in a somewhat isolated location. The ability to live and act autonomously is a requirement – and a strong sense of one's self is a necessity to see you through long, dark winters on the edge of the Atlantic, hugging Ireland's furthest coast. West Cork has always been home to alternative thinkers and artists, conjuring a visionary idyll of our nation's psyche.
This photograph is at the highest point on the island, near what's known locally as "the Devil Stones".