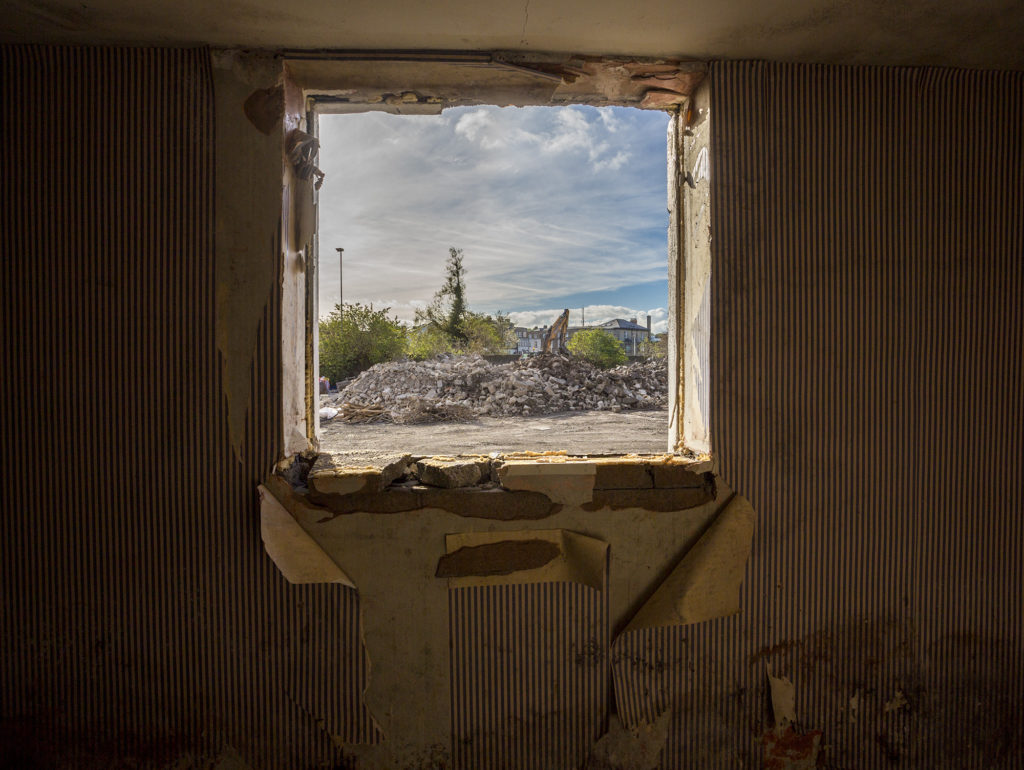 Demolished View
2018
Photography/Archival pigment print
32 x 42 cm. Framed
Edition of 25
€200 Framed
About the Artist
Jeanette Lowe is a visual artist who uses photography and other visual media in her practice.
Since 2009 she has been recording inner city Dublin communities and their environments. The demolition and regeneration of some of the old Dublin flats, and the resultant displacement of old village communities has continued to engage her and in recent years she has documented demolitions of some of these. Jeanette believes that when a building is demolished more is lost than the physical. When recording these demolitions, although conscious of preserving a record for the archive, she also aims to in some way record the interaction the building has had with its community and environment over the years.
She has had many solo and group exhibitions and her work has been exhibited in Dublin, London and the U.S.