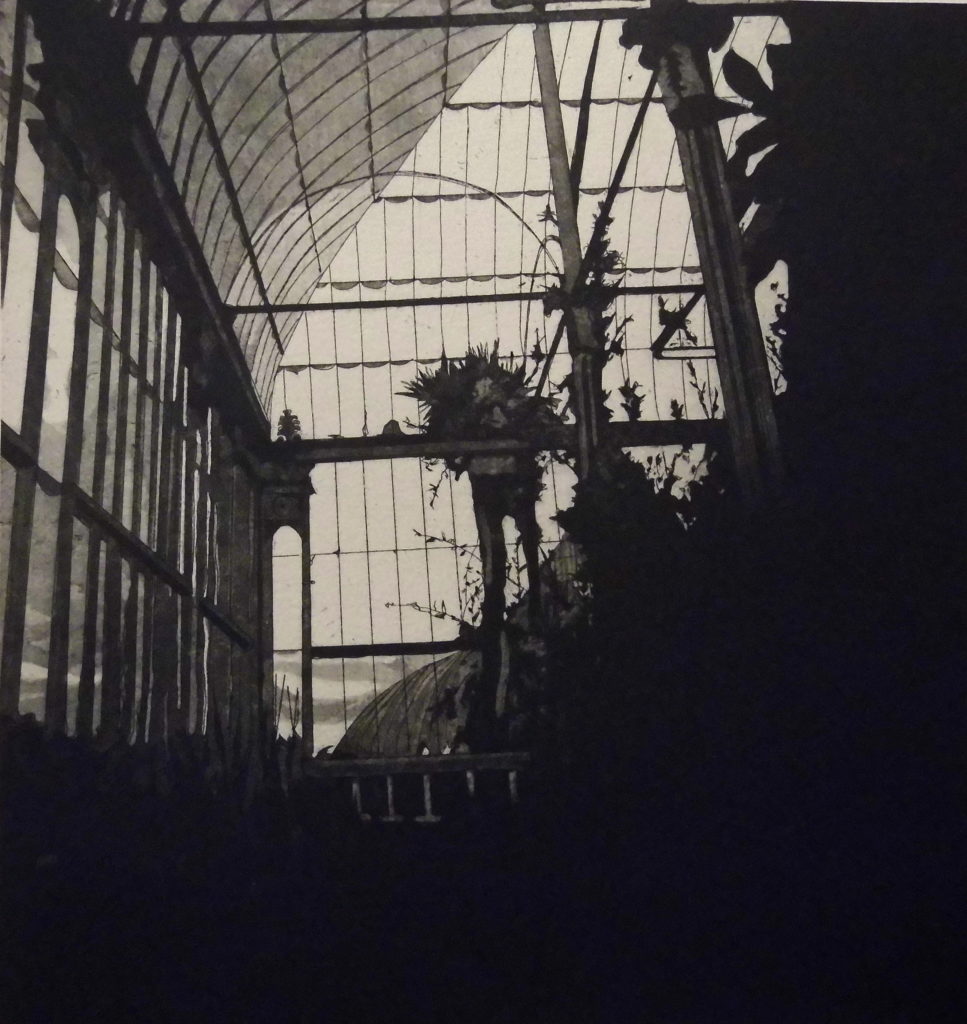 Behold the Curvilinear
2017
Etching/copper plate
38 x 32 cm. Framed
Edition of 20
€220 Framed
Behold the Curvilinear is an etching inspired by Turner's curvilinear glass houses at The National Botanic Gardens, Glasnevin. In 2017, a selection of Graphic Studio Dublin members were invited to make work responding to this stunning location. Each artist contributed one work for Another Bite of the Cherry, a show that took place at The National Botanic Gardens. The work was then exhibited in Graphic Studio Gallery, before continuing on to be shown in Sweden. Czerniak-LeBov created a series of etchings as a result.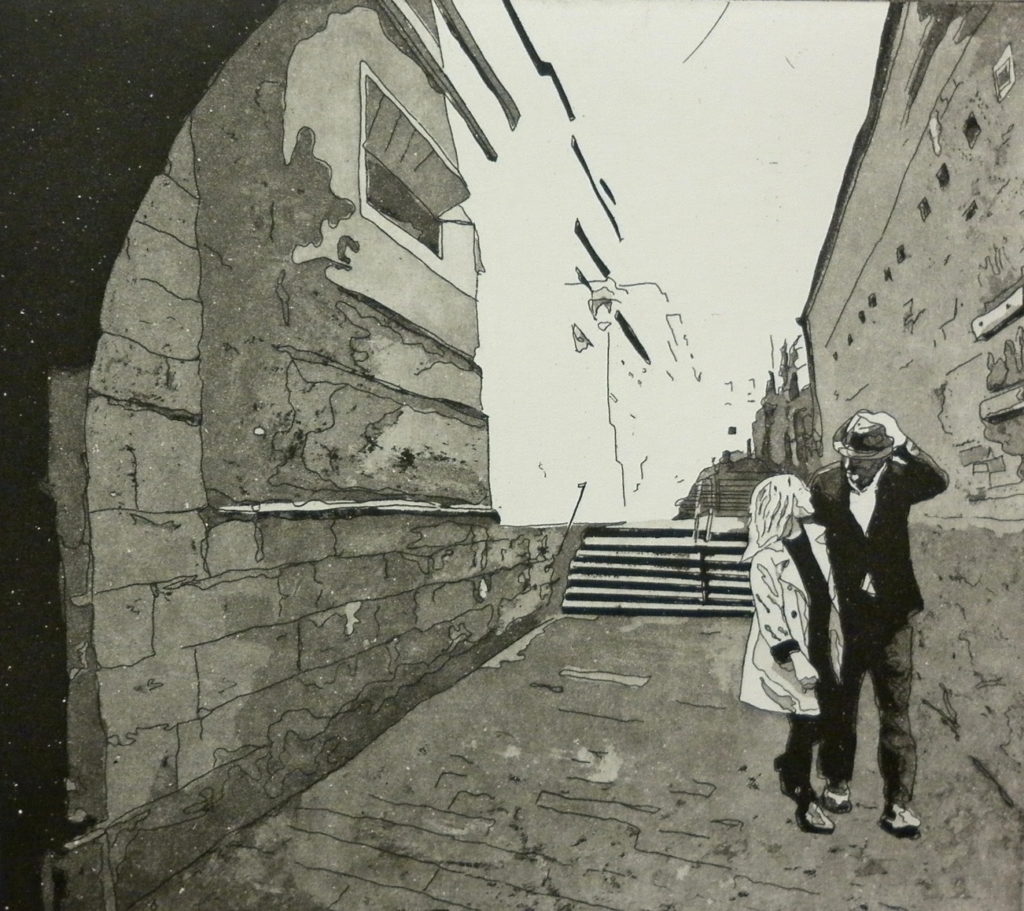 Love: A Re-enactment
2017
Etching/copper plate
34 x 34 cm. Framed
Edition of 20
€160 Framed
Love: A-Re-enactment was created as original artwork for musical jazz duo Timely's debut album. It is part of a larger body of work that Ria created throughout 2017, titled The Re-Enactments in which memory-scapes were created through collage before being etched.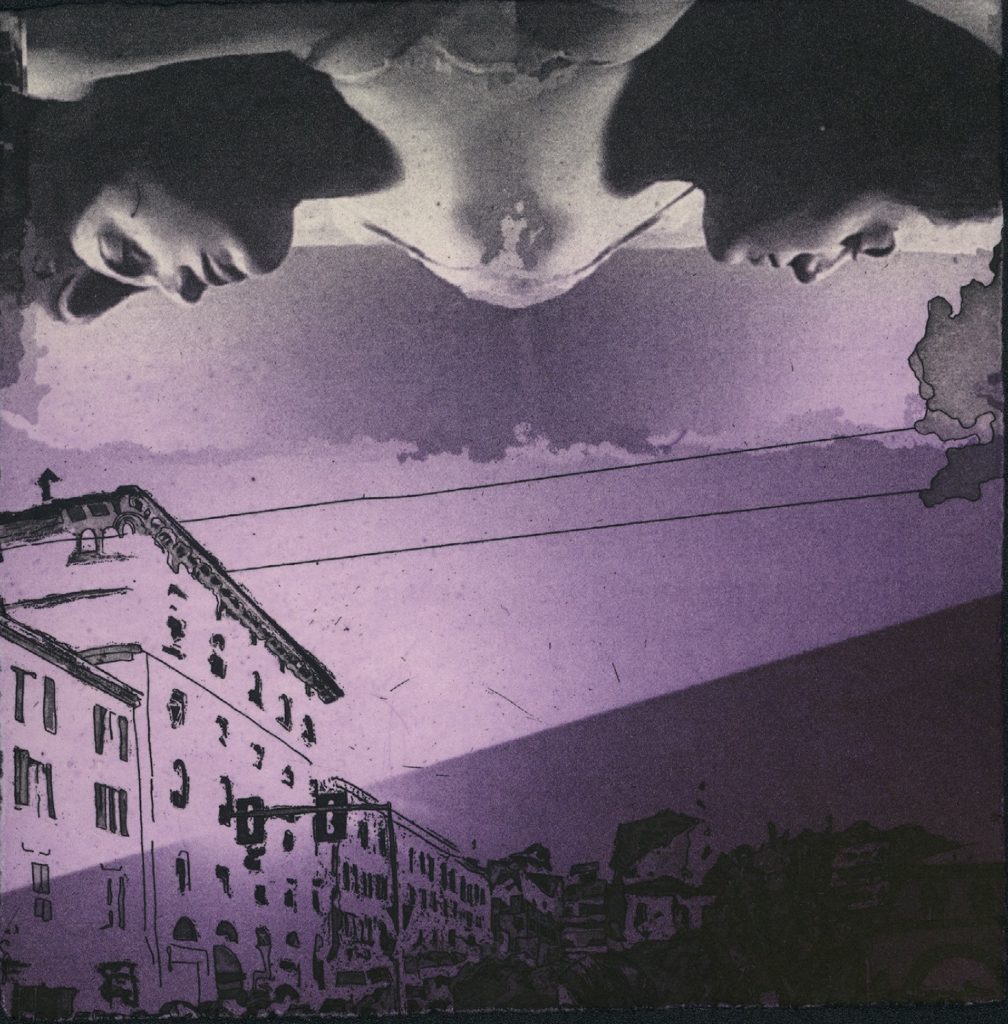 Waking Dream
2017
Etching/copper plate/photo polymer
26 x 26 cm. Framed
Edition of 15
€160 Framed
Waking Dream is a double self portrait, in which the artist has depicted herself both asleep and awake, somewhere between reality and dreams. Remembered space and imagined space and the subjectivity of both, are areas which Ria Czerniak-LeBov has continually returned to throughout her creative practice.