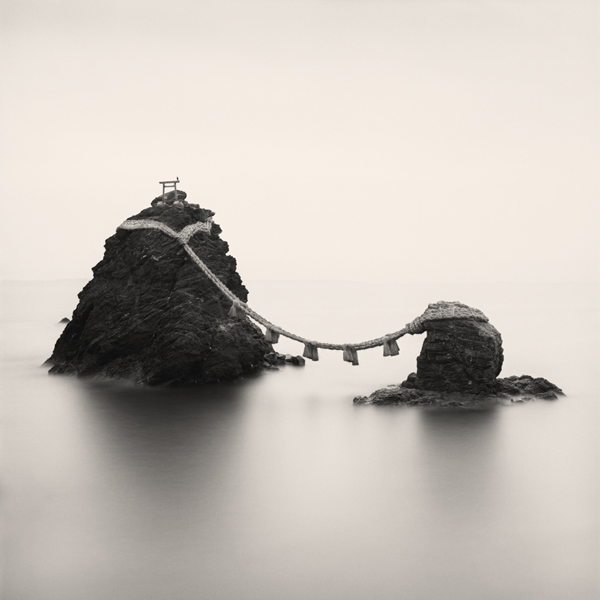 Meoto Iwa
2017
Photography/Archival pigment print
40 x 40 cm. Framed
Edition of 30
€200 Framed
About the Artist
Rafal was born in 1975 and grew up in Bielsko-Biala, Poland. In 2004 when Poland become a member of the European Union and the borders were open, he came to Ireland and has lived here since.
Krol bought his first digital camera to record his stay abroad. He has been thinking of photography since he can remember but hadn't had opportunity to take any single photo until then. After the initial fascination of having a camera and taking photographs of everything everywhere, he began to focus on minimalistic black and white seascape and landscape photography for the past few years. Nature, the sea coast and the mountains always have been inspiring to Krol. These are places which he enjoy visiting most, where he rests and restores his vital energy.
Most of Rafal's photographs are black and white, because he believes the lack of colour allows an observer to focus more on the frame and composition. Rafal prefer to print in small formats. He likes when a person looking at the photo is close to it, to be able to see every single detail of the image from close proximity, and at the same time to be able to admire the whole frame.